Hello friends and happy Sunday!
You should all know me well enough by now to know that if there is a Disney themed tag game floating around, I will do it. That's who I am as a person. And luckily for me, the oh so wonderful Meghan @ Meghan's Whimsical Explorations & Reviews tagged me for this, so thank you again! Two of my favourite things? Books and Disney? Let's do it!

THE RULES
Link back to Kyera's original post on Kyera's Library and Mandy's post on Book Princess Reviews so they can see all your answers! Be sure to do this via pingback, we don't get notified if you just tag our URLs.
Thank the person(s) who tagged you… show the community some love!
Obviously, come up with your own wonderful answers!
Don't forget to tag others to keep the tag going!
Best Hair Accessory – Ariel's Dinglehopper
FAVOURITE BOOK SIDEKICK
I love sidekicks so this will be hard. Oh! I'd definitely have to say Tink from JLA's A Wicked Trilogy. He's so hilarious but has such a good heart.
Biggest Hair Change – Rapunzel
PLOT TWIST THAT TOTALLY CAUGHT YOU OFF GUARD
I'm torn between Dangerous Girls by Abigail Haas and Till Death by JLA because one twist I totally did not see coming and practically felt like I got slapped and the other was somewhat predictable yet still full of surprise.
Prettiest Up-do/Bun – Tinkerbell
A BOOK OR AUTHOR WITH THE MOST ELEGANT PROSE
It's been a while since I read her, but I fell completely in love with Marie Rutkoski's writing. Like, it's so beautiful I want to cry.
Most Bounce/Body – Jasmine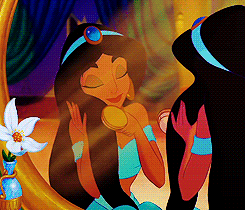 BOOK THAT BOUNCES BETWEEN MULTIPLE TIME PERIODS
Passenger by Alexandra Bracken! Even though time travel stresses me out beyond belief, I still loved this duology.
Most Intricate Braid – Elsa
FAVOURITE PLOT WITH MULTIPLE STORY-LINES THAT ARE WOVEN TOGETHER
The Lunar Chronicles by Marissa Meyer! We love fairytale retellings and group dynamics!
Short & Sweet – Wendy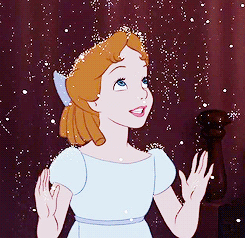 A BOOK THAT'S SHORT AND SWEET
The Fill-In Boyfriend by Kasie West. Nothing overly special but a cute, sweet and fast read.
Nicest Half-Up / Half-Down – Belle
A BOOK/CHARACTER THAT YOU HAD A LOT OF UPS AND DOWNS WITH
I'm only saying my boy Adam Kent because the author ruined my sweet, sweet boy. And I'll never be over it. He deserved better.
Medium & Manageable – Jane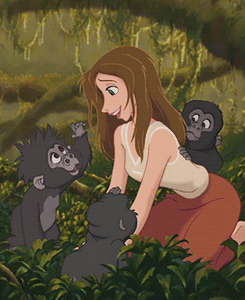 THE LAST BOOK YOU FELT RIGHT IN THE MIDDLE ABOUT
Hmmm, probably Cursed by JLA. Like it was fine, but it wasn't great.
Best Bangs – Cinderella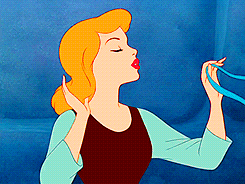 EYE-CATCHING COVER
Ugh, there are too many to choose from! Though the last cover to really catch me in the store was Shadow of the Fox so let's give it to that one.
Long & Loose – Giselle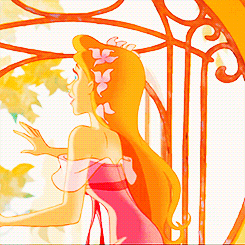 LONGEST BOOK YOU READ THIS YEAR
According to Goodreads, it's #Poser by Cambria Hebert, which was 702 pages.
Best Pony – Megara
A BOOK THAT SWINGS FROM POV TO POV
The Three Dark Crowns series by Kendare Blake! It's done in a way that isn't too overbearing and I like that.
Stunningly Straight – Mulan
A BOOK THAT MADE YOU WANT TO DIVE STRAIGHT INTO THE SEQUEL
Oh, The Cruel Prince by Holly Black, for sure. That cliffhanger ending nearly killed me!
Enviable Curls – Moana
A BOOK WITH TWISTS AND TURNS
Gotta give it to the queen herself, Leigh Bardugo's Six of Crows. No one can scheme quite like Kaz Brekker can.
Hair Closest to Your Own – Belle (again)
A BOOK THAT YOU STRONGLY CONNECTED TO
I think I'd have to give it to The Problem with Forever by JLA. It just hit me so hard and had me crying constantly.
I'M TAGGING: Aurora, Melanie, and Sofii, and all of you are welcome to do this too!
---
Until next time,